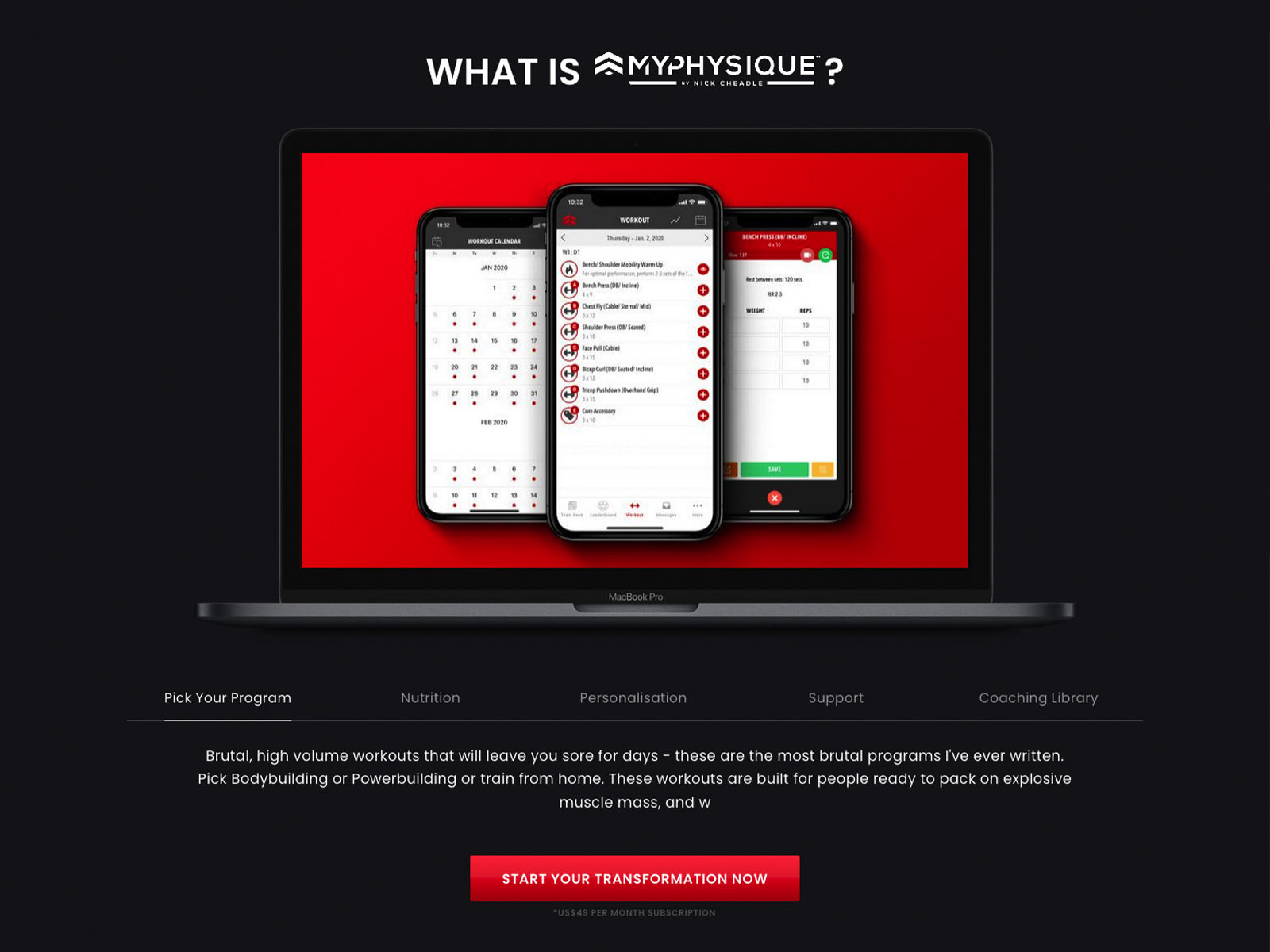 'MyPhysique' is a full-suite digital macro-coaching & programming platform. The premise - build your physique with MyPhysique. The challenge in the fitness industry today is not only a heavily saturated market, but a lack of access to good coaching & sound advice at an obscenely affordable price. MyPhysique will change that.
Nick Cheadle
I've used Web Optic for a couple of projects, but none larger than my digital coaching platform MyPhysique. What started out as a cool idea has completely transformed into an AI-like coaching platform that allows me to handle hundreds of personal training clients without adding to my workload.

Over the course of the last two years, Ben, Dan & Shane have built a one-of-a-kind website, CMS & membership platform built around a bespoke coaching algorithm that allows users to gain, lose or maintain their weight by having their training and nutrition tailored accordingly.

Ben is an absolute legend, and it was his communication style that won me over - he's kept me in the loop on a daily basis in regards to the progress they've made, and they've never failed to handle any support queries within a handful of hours, even on weekends and holidays. He's always quoted fairly & delivered on time - he's made my life a lot easier, not to mention my business a lot more profitable, and it has taken a lot of stress and work off my plate to know that I won't ever need to find myself another web developer for this project or any others.
View all Google reviews