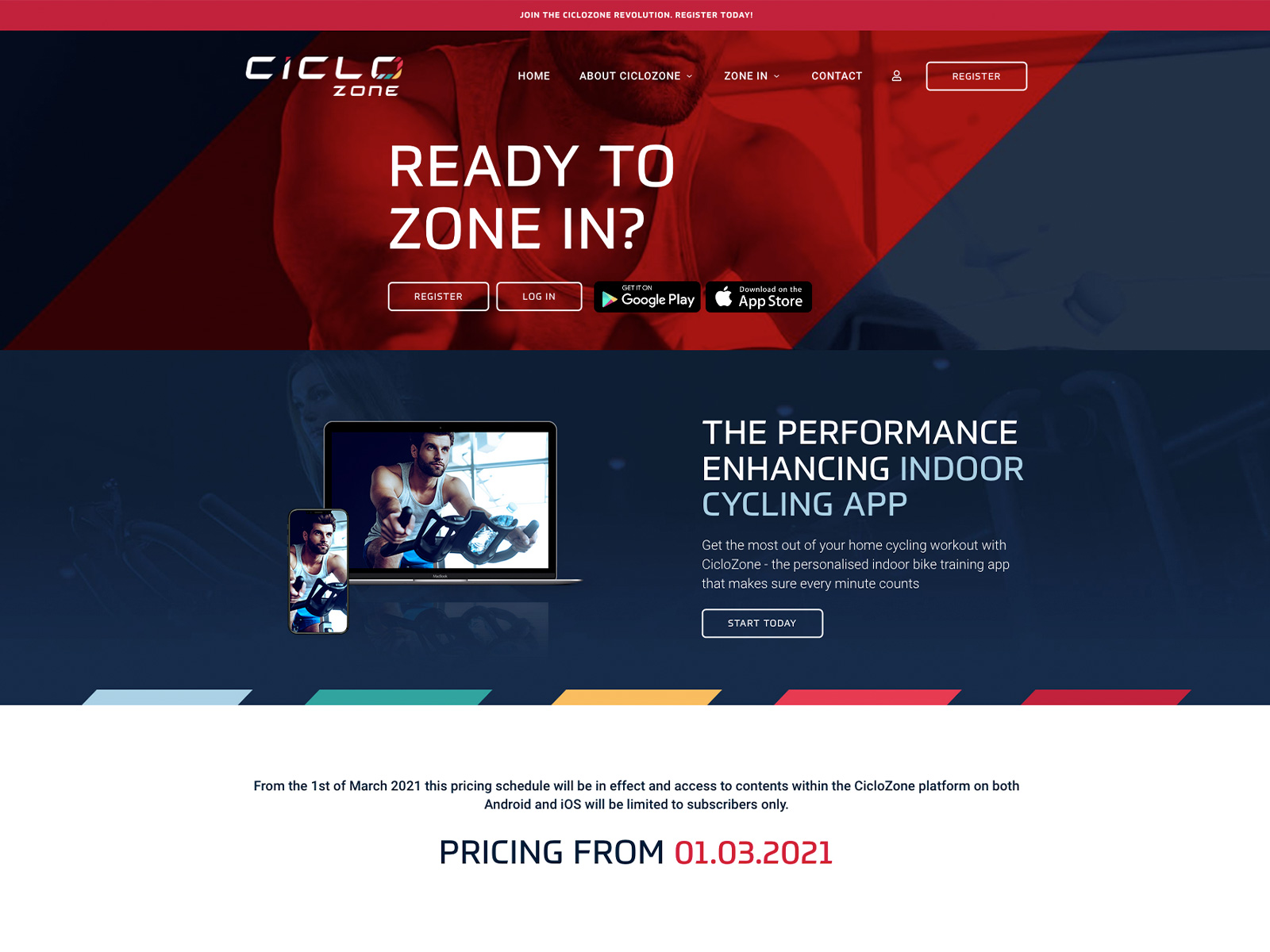 CicloZone brings you all the best features of group cycling classes without the expensive gym membership.
With an extensive library of on demand and live-streamed guided cycling workouts, you can view your performance in real time, enjoy great music and graphics, take part in community challenges and gain kudos as you reach your performance and fitness goals.
Each class is tailored to your current fitness level so, whether you're an elite road cyclist, a keen amateur or simply looking for a new way to get fit and have fun, CicloZone ensures you get the most out of every second in the saddle.