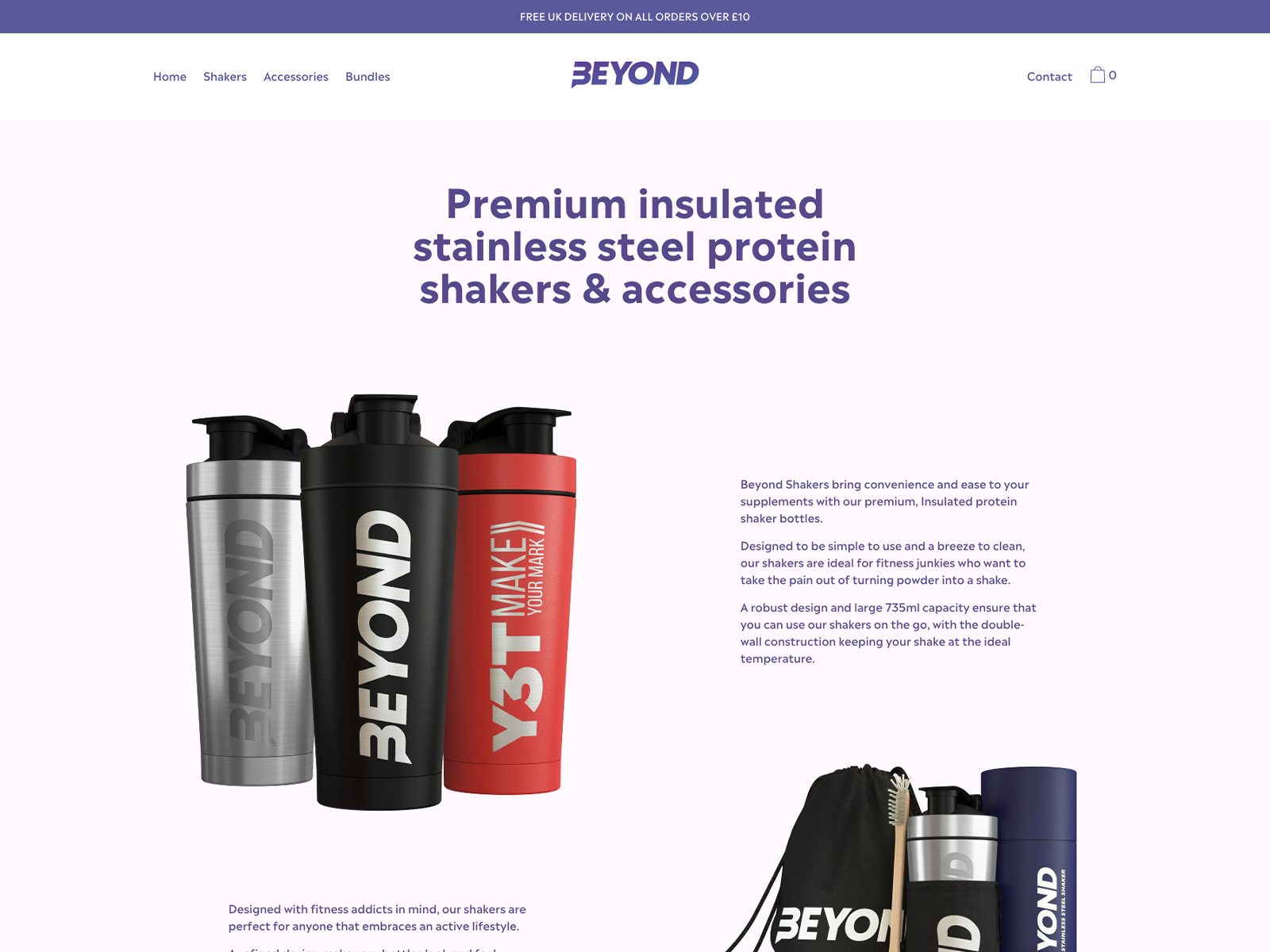 Beyond Shakers bring convenience and ease to your supplements with our premium, Insulated protein shaker bottles.
Designed to be simple to use and a breeze to clean, our shakers are ideal for fitness junkies who want to take the pain out of turning powder into a shake.
A robust design and large 735ml capacity ensure that you can use our shakers on the go, with the double-wall construction keeping your shake at the ideal temperature.