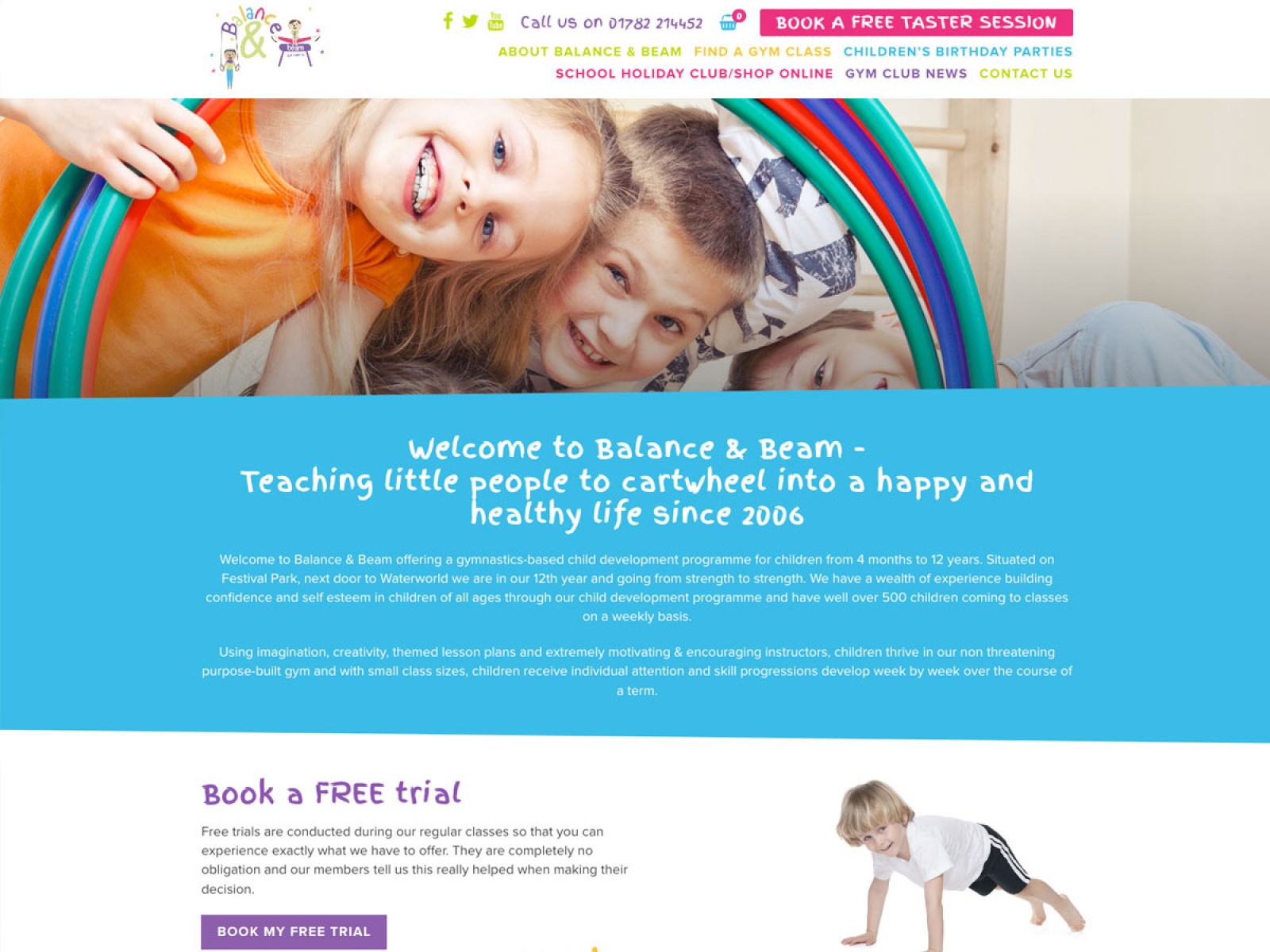 Balance & Beam is a gymnastics-based. child development programme for children from 4 months to 12 years situated on Festival Park, next door to Waterworld.
We rebuilt Balance & Beam's website in 2015 and have since integrated an online store to allow their customers to purchase holiday camps and gift vouchers online.
Yvonne Shuttleworth
Web Optic did a great job for me transferring my existing website over to their server. Re-routed all my email addresses which were about to expire and updated the web analytics services at the same time. Completely stress free and with the minimum input from myself (which was the best part). I would have no hesitation in recommending Ben and his team.
View all Google reviews